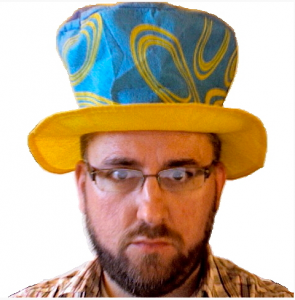 For the first time in the history of "Movie B.S. with Bayer and Snider," there will not be a new show up on Friday. Eric D. Snider is in Sundance (yes, another film festival), and his computer broke, or he broke it. One or the other. This goes to prove you shouldn't put your faith, especially your technology faith, in a guy willing to wear this hat.
While Eric isn't looking, allow me to pimp.
You can listen to me, Jeff Bayer, on "The Bob Miller Show" for my 10-minute segment. It's better than nothing, right? Just jump to 7:30 on the audio player.